In the complex realm of winemaking, the quality of ingredients is paramount. This principle is deeply ingrained in Finer Wine Kits' philosophy, leading to their choice to exclusively use California sourced juices in their wine kits, for now.

During their formative stages, the team at Finer Wine Kits undertook a series of experiments. A striking discovery was the profound impact of the pasteurization process on the flavors of different grape varietals. Pasteurization, a heat treatment process standard in other wine kits, is designed to kill bacteria, and make the wine kits shelf stable at room temperature. However, this process also has a significant downside: it robs your juice of its unique flavors.
The heat used in pasteurization results in a loss of the characteristics that allow you to differentiate one varietal from another. As for distinguishing the same type of grapes from different regions, that is all but impossible. So the question arose, "What difference does it make if a Cabernet Sauvignon comes from California, Chile, or Australia if you cannot taste the difference anyway?"
Faced with this reality, Finer Wine Kits had a critical decision to make. They could either conform to the standard pasteurized wine kit model and import shelf-stable juices from abroad, or they could adopt the cold shipping model and start off only offering kits made from domestically grown grapes. The pasteurization model would have been the easier path. They could have settled for better instructions as their differentiator and hoped for the best. It would have made distribution, wholesale and exporting a whole lot easier but, they concluded that could wait. They prioritized making a better wine kit despite the logistical challenges of unpasteurized concentrates. The unavoidable conclusion was that it is better to have one great Cabernet Sauvignon kit than several mediocre ones. As one customer, John, aptly stated, "The difference in taste is like night and day. I can actually taste the unique characteristics of the Cabernet Sauvignon."
This is not to say that international juices will not be available to you in the future, but the initial choice was inevitable if quality was to be the priority. The simple fact was that the tests proved unpasteurized juices produced better wines. Winemakers on forums like Winemaking Talk began talking about what was dubbed "the kit taste." That is pasteurization. It was never talked about before because all existing brands had it. Once winemakers could finally compare them to Finer Wine Kits, they noticed it.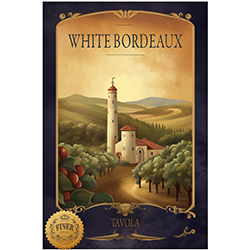 This commitment to quality also extends to the use of fresh skins in reds. Fresh grape skins impart unique qualities that are simply not achievable with pasteurized grape skins. The fresh skins enhance the body, color, and tannin structure of your wine, adding depth and complexity to the final product. You will never get the same flavors from skins that are cooked.
As Finer Wine Kits was started by home winemakers, the aim was not only to make the best tasting single varietal kits available. It was also to innovatively produce kits that tasted like staple international styles by crafting blends that achieved the desired flavor profiles. For example, the Finer Wine Kits Super Tuscan made from domestic juices tastes more like a real super Tuscan than a pasteurized version made from Italian Juices. The White Bordeaux substitutes a blend of Chardonnay and Riesling for Viognier and the flavor is spectacular. The new Cali Chianti is a quintessential Sangiovese dominant blend. Merlot and Petite Sirah replace the traditional Canaiolo capturing the essence of an Italian Chianti. The mindset of the home winemaker is to find creative ways to produce wines with a desired flavor profile. That is what you get with Finer Wine Kits. In the end, it's all about what's in your glass and how it tastes.
By choosing California sourced juices and fresh skins, Finer Wine Kits ensures that every sip of wine made from their kits is a testament to the rich, diverse flavors that only unpasteurized concentrates can offer. Their commitment to quality and taste is unwavering, and it is evident in every glass of wine produced from their kits. As another satisfied customer, Lisa, put it, "The taste is simply unparalleled. I've never had homemade wine this good before." And yet another customer, Mark, added, "The depth of flavor and complexity in these wines is truly remarkable. I'm a customer for life."